→
→
Search biological parents
Search biological parents
Search biological parents
Not necessarily need to find biological parents appears just at those who are brought up in a children's home or in a shelter. But as the practice of our detective agency "Private Detective Exactly," the former street kids is most often wonder about how to find your own mother or a father. Of course, for many people this question and the question remains, as people realize that the search for biological parents is not a simple procedure and will require a significant contribution, both in time, perhaps other means. And someone, in spite of everything, making all efforts and attempts to find out exactly where his parents are now and who they really are. And if you treat these people and you want to have really had a chance at the result, then you certainly need to address in our detective agency to get the support of professionals in the field of tracing people, even if we are talking about how to find the biological parents.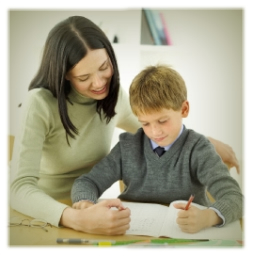 The fact is that although people do have the right to appeal to children's homes or orphanages, where they were brought up in the guardianship through which the process of adoption, if this really was the place to be, agree that the information-gathering process will go much faster and more effectively if they are to engage former law enforcement officers. And these are the people and work in our detective agency in Rivne, making every effort to help the people to contact us. At the same time we never give guarantees and does not indicate any specific terms, promising that seeking biological mother will certainly result. The fact that give such promises in this matter is not easy to deceive people, and even to some extent and a crime against them. But we are doing everything we can to find his own father or mother has addressed to us humans. And this you can not be any doubt, as we are always working openly and transparently. Moreover. Often our customers themselves become participants in this process if they are required some additional information. Especially to find his own father - is only part of the whole problem. You must be a hundred percent sure that the person really found is the one it claims to be, or who you are taking it. In such cases, we always recommend our further take advantage of this service as DNA analysis, which will guarantee to establish the fact of relationship.
Accordingly, to your question about where to start searching for biological parents can be only one answer that is associated with a visit or call to Detective Agency "Private Detective Exactly." Regardless of when and under what circumstances, and where you have seen their parents, and they put it at all, we will certainly take up the kind of work that your biological parents were found as quickly as possible.
You can also contact us if the problem concerns not you personally, but any child in whose fate you are taking one or another part. Naturally, government workers just doing their job, and they just will not be enough to ensure that every child engaged. But there are so many enterprising people who really want to find the mother of orphans, or his father, to find out what caused the child's loneliness and perhaps help him not only to find a new family, and to be reunited with their relatives by blood people.
Children often get lost and find themselves on the street at that time, as in other parts of the world they, too, someone is looking for. Not uncommon for stolen children and other not very pleasant events. And if you have to do this at least something to do with, and can even initiate a search for the child's parents, then you should definitely do it to save someone's fate and to prevent that in the world there is another homeless or orphan. And that's one of the reasons why you should apply it to us to find the mother or father of the child. The fact that we have the opportunity to work all over the world, not just in the city of Rivne and Ukraine. And of course, that in this regard our ability to find the mother or father of the child is much wider than that of the common man. So by all means, use this opportunity and contact us today to not waste precious time. All received from you and gathered during the search of information parents will be in strict secrecy, as well as your very appeal to us.